We are excited to announce that the APAC Business Forum 2023 will be hosted, 26-OCT, in the Greater Bay Area, China, later this year. The event will bring together industry leaders, experts, and government bodies to discuss best practices and strategies for sustainable forest products across the region and offer unparalleled networking opportunities for participants.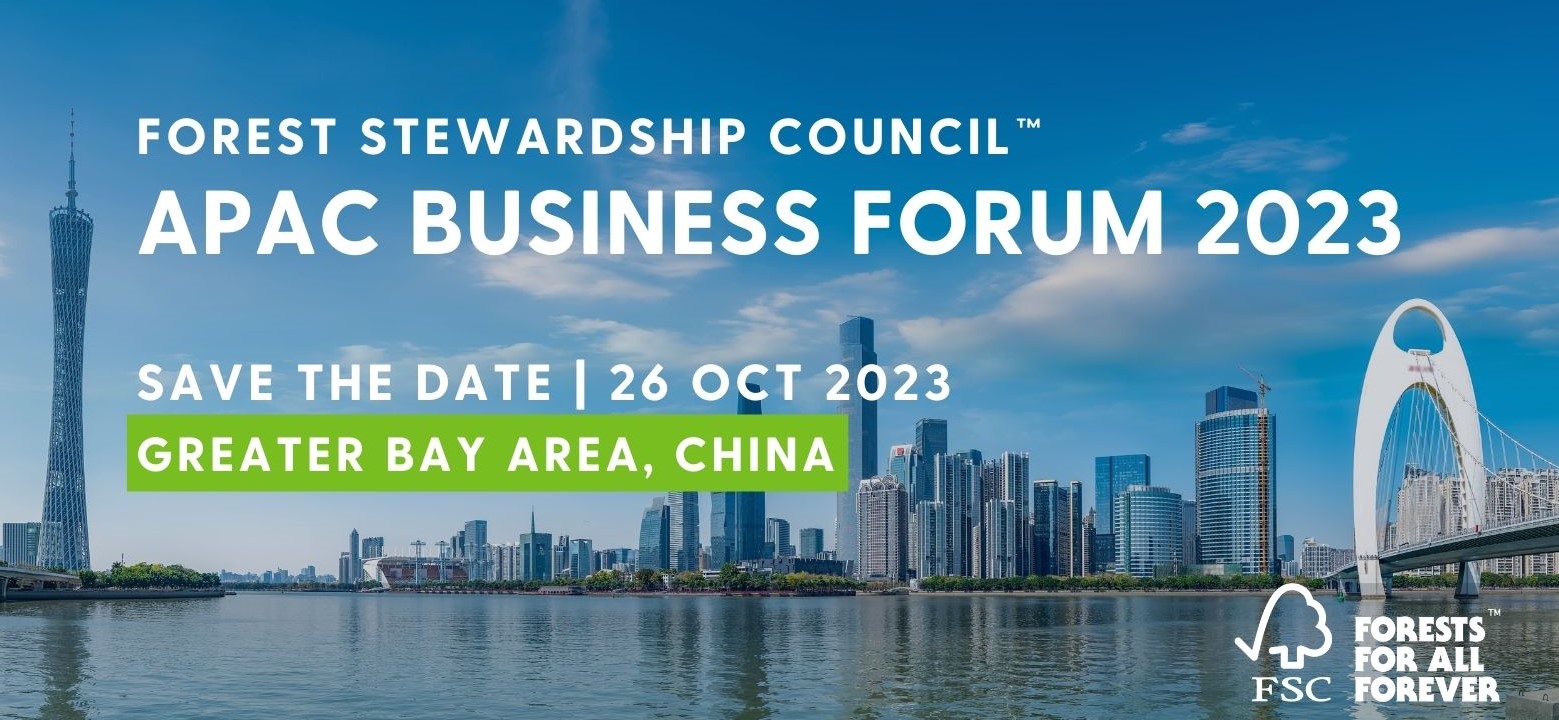 To ensure this landmark event's success, we seek partnerships and sponsorships from networks, businesses and organizations that share our vision of promoting business excellence in the Asia-Pacific region. Don't miss this opportunity to be part of the APAC Business Forum and help shape the future of our planet together.
Are you interested in collaborating with us? Don't hesitate to get in touch with our team at apac_events@fsc.org.