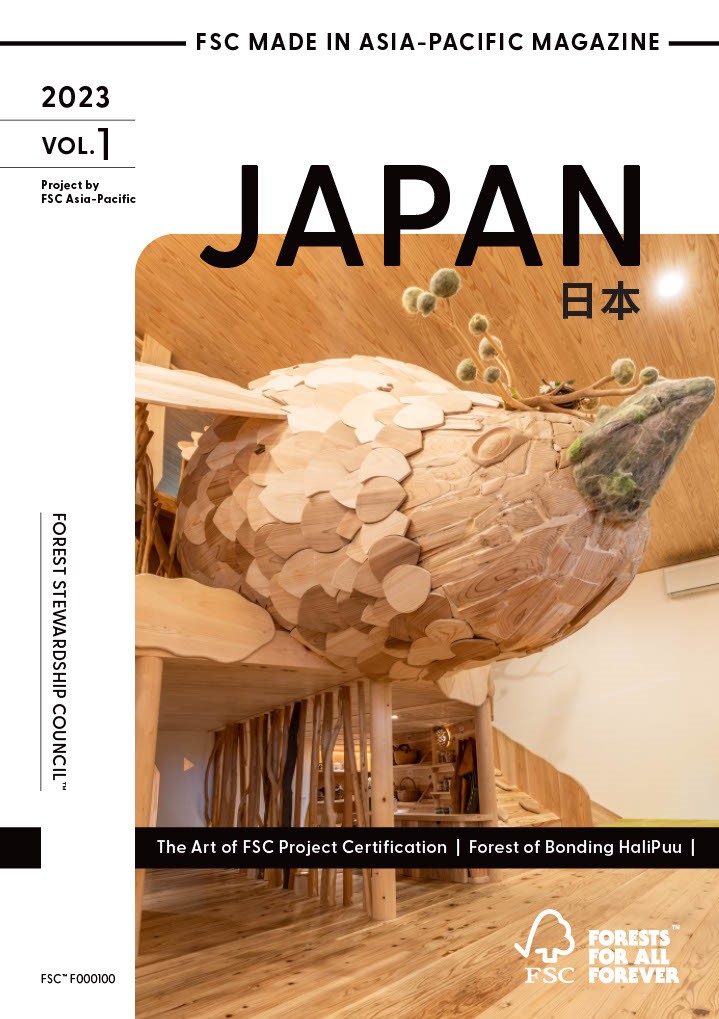 To further its mission of promoting responsible forestry in APAC, the FSC Asia-Pacific team has launched "FSC Made in Asia-Pacific," an exciting new lifestyle concept magazine that highlights the success stories of local FSC certificate holders and promotional license holders.
Featuring inspiring interviews and valuable business insights, this publication aims to demonstrate the benefits of supporting sustainably sourced forest products to businesses and consumers, while immersing them in the dynamic vitality of diverse Asian cultures.
"With over 9,000 Chain of Custody (CoC) records - FSC certifications uptake has rapidly grown in APAC over the past two years. The region presents a significant opportunity for promoting responsible forestry amongst stakeholders. This project takes an innovative approach to engage and reach out to these important audiences by showcasing the spaces that champion sustainable buildings and solutions and introducing them to the everyday people who share our cause," said Cindy Cheng, Regional Director of FSC APAC.

"FSC Made in Asia-Pacific" will spotlight one Asian country at a time, with the first issue zooming in on businesses that have received FSC Project Certifications in Japan. From show houses to laundromats, learning centres, and more, these featured projects exemplify the restorative connection between humans and nature, enabling us to thrive.
"Through this magazine, we aim to meet businesses where they are - in their neighbourhoods - and engage them with the heartwarming stories of our certificate holders in an approachable and relatable manner. These pages not only celebrate the sustainable practices of FSC certificate holders but also inspire more project creators and builders to become forest stewards themselves by encouraging them to make their commitment to sustainable forestry management tangible through FSC Project Certification," added Cheng.
Recognised globally, FSC Project Certification verifies a brand's use of sustainable forest-based materials. This certification allows builders, architects, artists, and others to utilise FSC trademarks to showcase their commitment to fostering and protecting healthy and resilient forests for all, forever.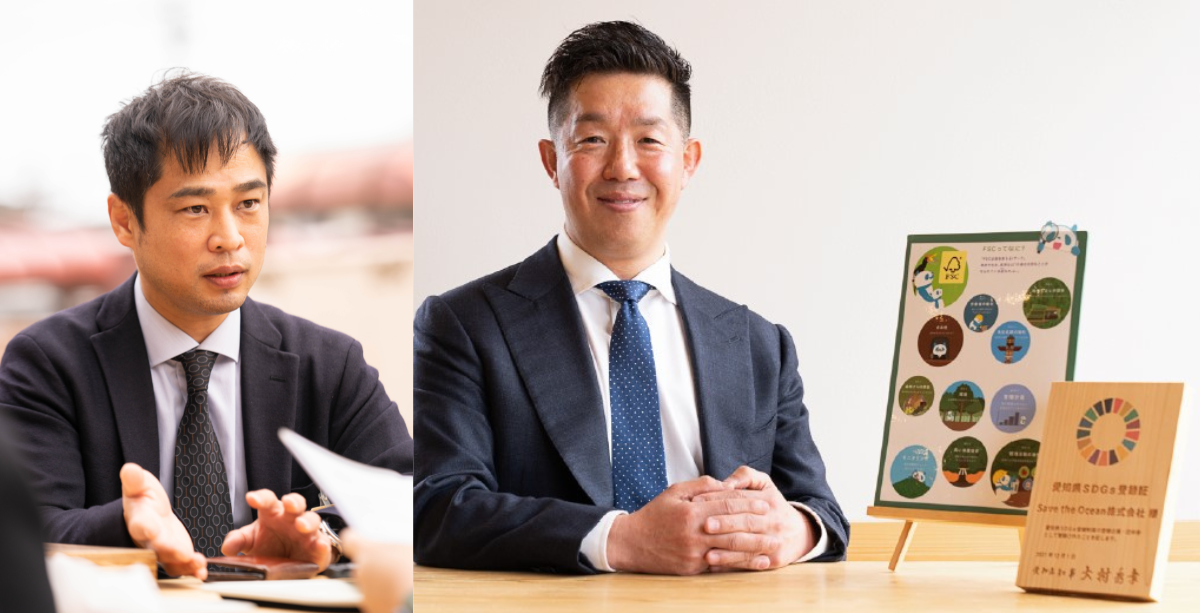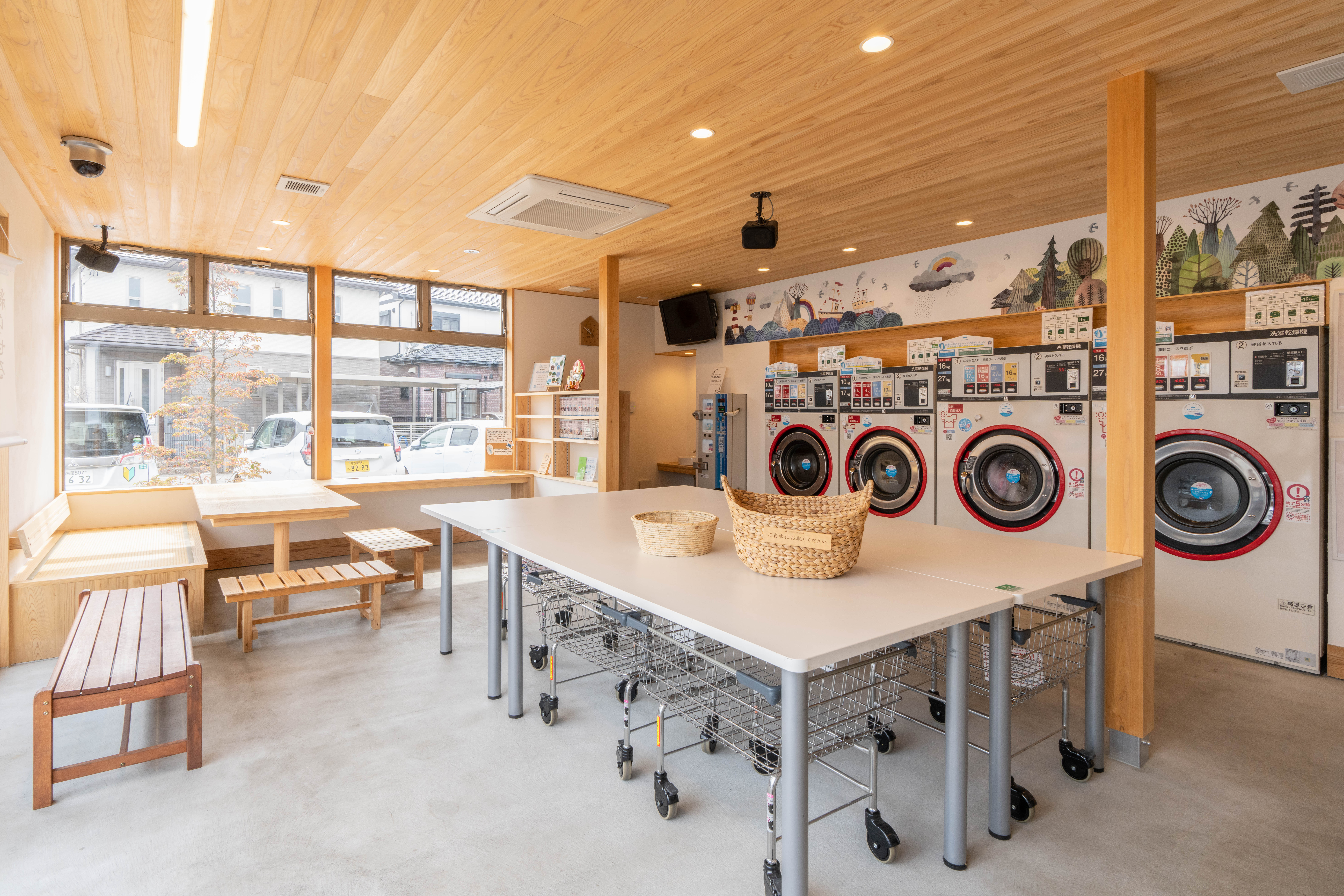 Caption: Bringing together the like-minded Mr Tomoto Takeshi of

Kachigawa

Laundry (right) and Eco Kenchikukoubou Inc CEO Mr Shigeki Kita (left), the "Save the Forests and Ocean" Coin Laundry is Eco Kenchikukoubou's most prized FSC-certified project to date. © FSC / Ben Beech
To view and download the e-version of the inaugural edition, click here.
Are you a business interested in being featured in the magazine? Get in touch with our FSC APAC team by reaching out to us at APAC_Comms@fsc.org.
Stay tuned for the upcoming summer and fall "FSC Made in Asia-Pacific" issues this year!