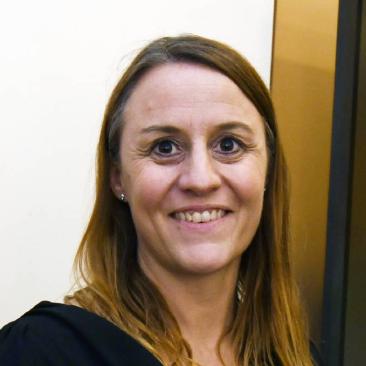 Announcing the appointment, FSC ANZ Chair of the Board, Matthew Crapp, said that Melanie was chosen after an extensive and highly competitive selection process.
"We believe Melanie will be a wonderful fit, and the Board is excited to appoint her to lead the outstanding team at FSC ANZ. Her track record for building relationships across a wide range of stakeholders in complex organisational environments will be critical in supporting the next stage of FSC ANZ's growth," he said.
Melanie has extensive corporate leadership experience across not-for-profit membership-based organisations, government and for-profit organisations in the health and renewable energy sector. She has worked with a wide range of corporate, community and government stakeholders building collaboration across traditional boundaries.
Melanie's background includes her role as CEO of the Committee for Ballarat, a membership-based organisation that works to help create a better future for Ballarat and the Western Region. She joins FSC ANZ from the role of Executive Director of Infrastructure and Redevelopment at Grampians Health, where she was responsible for the provision of infrastructure across the region, master planning, asset management, sustainability, operational services and the $542 million new Ballarat Base Hospital as well as master planning for the future of Ballarat Health Service. She holds a Bachelor of Applied Science, a Bachelor of Applied Science Environmental Health and a Master of Environmental Engineering Management.
Matt notes, "This appointment marks an exciting new chapter for FSC ANZ, and the Board is looking forward to working with Melanie to continue the excellent momentum the team has achieved so far."
FSC ANZ is in the second year of its Five-Year Strategic Plan, focusing on several important initiatives, including the certification of new forests, the rollout of the New Zealand National Standard, the growth of its promotional licenses program, the revisions of the Australian National Forest Stewardship Standard and the National Risk Assessment for controlled wood.
Melanie takes over the position from Interim CEO Patricia Fitzsimons, whose leadership and support successfully guided the FSC ANZ team from June 30th – October 24th, 2022. Matt notes, "The Board would like to take this opportunity to thank Patricia Fitzsimons, who has done an exceptional job as Interim CEO over the past three months. We value her ongoing contribution as a senior leader of the organisation".
FSC ANZ will continue to focus on the implementation of our 5-year strategic plan. Together with Melanie as CEO, our vision is to enhance the reach and strengthen the impact of FSC across Australia and New Zealand.
For further information, please contact: FSC ANZ Marketing & Communications Lead, Sarah Day at s.day@au.fsc.org
Or visit FSC Australia & New Zealand website: https://anz.fsc.org/