This year, the campaign will take place from 23 -29 September under the theme Trust the Tree.
Forest Week calls upon the full FSC system worldwide to help showcase the importance of sustainable forestry efforts, inspiring customers to act by choosing FSC-certified products.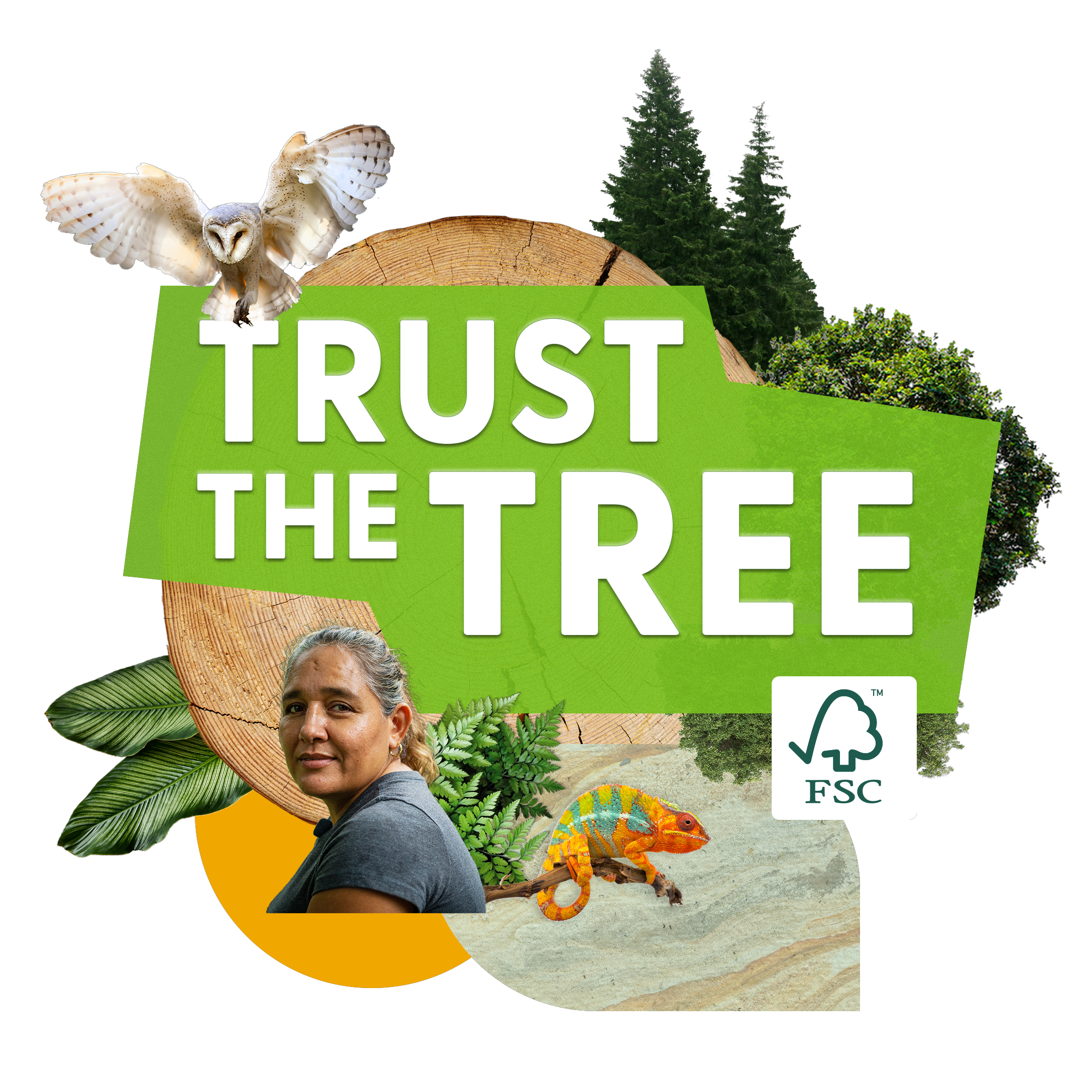 Why participate in Forest Week?
Our goal is to encourage customers to choose products – like yours – with the FSC logo, a credible mark of sustainable forestry.
By taking part, you're amplifying the message about how sustainable forestry solutions help tackle climate change and biodiversity loss. You're also showing your organization's commitment to responsible forestry, boosting your brand's reputation: 80% of consumers who recognize FSC say they're more likely to trust a brand if it offered FSC-certified products.
Ahead of Forest Week, we'll give you a collection of content, including social media posts for seven days, email banners, digital backgrounds, and physical backdrops for in-store use.
The campaign is a fantastic opportunity for your brand to engage with customers and communities, inviting them to step up for our forests. We look forward to your support.
How to take part?
Sign up to receive the campaign materials by July 2023.
Assets will be provided in nine languages: English, Spanish, Portuguese, German, French, Italian, Korean, Simplified Chinese, and Traditional Chinese. 
Contact FSC APAC at apac_comms@fsc.org for more information.