Hanoi welcomes the inaugural FSC Asia Pacific Business Forum!
FSC benefits both environment and businesses, says Deputy Director General of the Vietnam Forestry Administration.
The demand for sourcing forestry products responsibly from the Asia Pacific region has increased exponentially. To bridge the gap between sourcing and supplying certified forestry products, Forest Stewardship Council® (FSC™) Asia Pacific held the first regional business forum entitled "Diversifying your FSC Supply: Connecting Suppliers and Buyers" at Sheraton Hanoi Hotel, Vietnam on 8 November 2017.
The forum presented an exclusive and excellent opportunity for the FSC certificate holders in the APAC region to connect themselves to local and international buyers, and vice versa, while promoting their range of FSC labelled products available in the region. The event attracted more than 100 FSC certificate holders across the region from countries such as Vietnam, China, Hong Kong, Indonesia, Malaysia, Sri Lanka, Thailand and India to attend.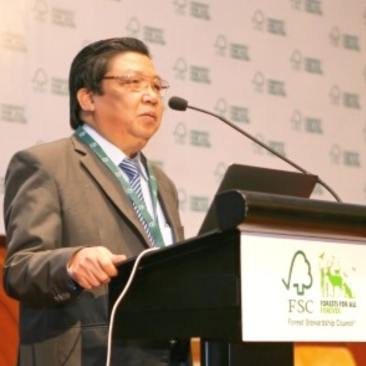 Mr Cao Chi Cong, Deputy General Director of the Vietnam Administration of Forestry from the Ministry of Agriculture and Rural Development inaugurated the forum with an opening address about the importance of sustainable forestry in Vietnam and the mutual benefits that FSC can bring to both environment and businesses.
The forum also featured representatives from industry leaders on sourcing responsible forest products, such as Tetra Pak, Kimberly-Clark and Fuji Xerox, to share their case studies and insights on using FSC as a procurement requirement and opportunities and challenges that arise with the growing market demand. Representatives from FSC and WWF also talked about the industry trend of the increasing demand for FSC-certified rubber, while speakers from Olam, Ikea and Scancom shared their experience on the growing demand of sourcing FSC certified timber in Asia Pacific, particularly on up-and-coming solid wood timber species and market trends.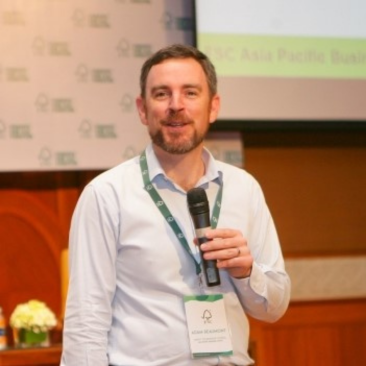 Adam Beamount, the Regional Director of FSC Asia Pacific, says the great turnout is a confidence boost to FSC's work in Asia Pacific. "With more than a hundred representatives ranging from suppliers, buyers, traders and manufacturers across a great variety of fields, from Paper, Packaging to Timber, Constructions and Furniture, it is evident that FSC certification is a great solution to fulfil the ongoing market demand for sustainable forest products," he adds. "This is an encouraging sign for market-driven sustainable forest management, and we are looking forward to working further with the governments and the businesses in the region."
Nearly half of Vietnam's land is covered by forests, and among them, 6.9 million hectares are productive forests. As one of the major natural resources of Vietnam, it produces major timber products such as acacia, bamboos, eucalyptus and rubber. To halt deforestation, it is imminent for those areas to be sustainably managed. Besides working with businesses, FSC is currently engaging with stakeholders, NGO partners and the Vietnamese government to develop the National Forest Stewardship Standard (NFSS).